————————————————————–

                              COBB COUNTY
               VETERANS TREATMENT COURT
                         MENTOR PROGRAM
Cobb County Veterans Accountability and Treatment Court (VTC) seeks to divert eligible veteran defendants with substance dependency and/or mental illness who are charged with felony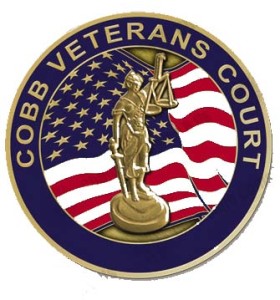 criminal offenses, to a specialized criminal court. The court substitutes a treatment problem solving model for traditional court processing. Veteran participants are identified through evidence-based screening and assessments. The veterans voluntarily participate in a judicially supervised treatment plan that a team of court staff, veteran health care professionals, veteran peer mentors, and health care professionals develop with the veteran. At regular status hearings, treatment plans and other conditions are reviewed for appropriateness, incentives are offered to reward adherence to court conditions, and sanctions are imposed for non-adherence to court conditions. The program is a minimum of eighteen months long. Some will have their charges dismissed and others are assured of a non-incarcerative sentence upon successful completion.
Many veterans are known to have a warrior's mentality and often do not address their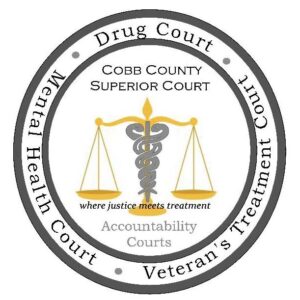 treatment needs for physical and psychological health care. Often those who are referred to the VTC are homeless, helpless, in despair, suffering from alcohol or drug addiction, and others have serious mental illnesses. Their lives have been spiraling out of control. Through this program, the veteran is offered the opportunity to address the underlying conditions through treatment so that the veteran can regain stability, strengthen their family, and obtain housing and employment.
An essential part of VTC is the addition of volunteer veteran mentors as part of the support team that encourages, guides and motivates mentees to complete the 18 month treatment program for physical, psychological and substance abuse conditions stemming from their military service. A properly trained and engaged veteran mentor will develop an active and supportive relationships with the mentee and will increase the mentees chances of recovery.
Our Program Mission
To successfully rehabilitate veterans by diverting them from the traditional criminal justice system by providing them with the tools they need to lead a productive and law-abiding lifestyle.
Our Program Goal
To increase public safety by reducing recidivism; provide better mental health, alcohol and drug treatment through the VA; turn tax burdens into tax payers; and provide intensive case management and structure to the veteran participants.